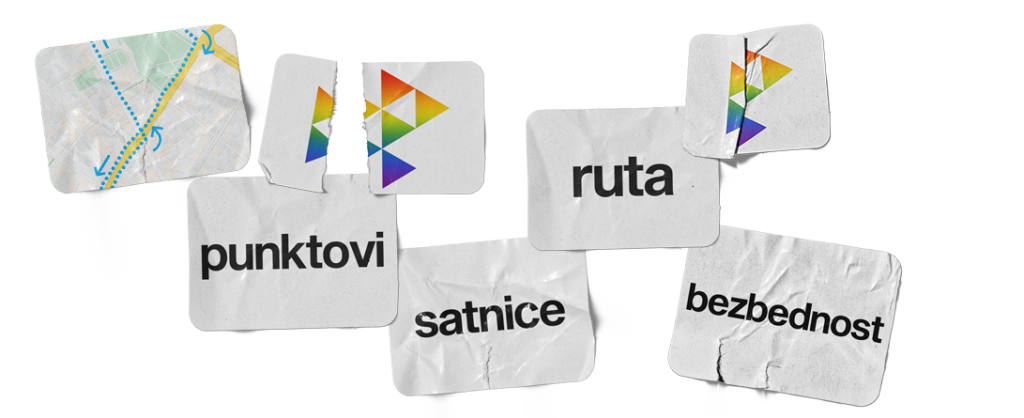 All Pride March Information in One Place!
The Belgrade Pride March is scheduled for September 9th, and the gathering for participants will begin at 4:00 PM in Manjež Park. That's when the entrance points will also be open. The March itself starts at 5:00 PM and will be led by a drumming band and a truck with music. Besides the police officers, licensed security personnel, organizers, and volunteers will be on duty at the entrance points. They will ensure that everyone safely joins the March and concerts and receives their wristbands. The entrance points are located on Kralja Milana Street, near the Hotel Moskva, at the intersection of Resavska and Birčaninova, the intersection of Resavska and Mišarska, and at the entrance to Kralja Milana from Slavija Square.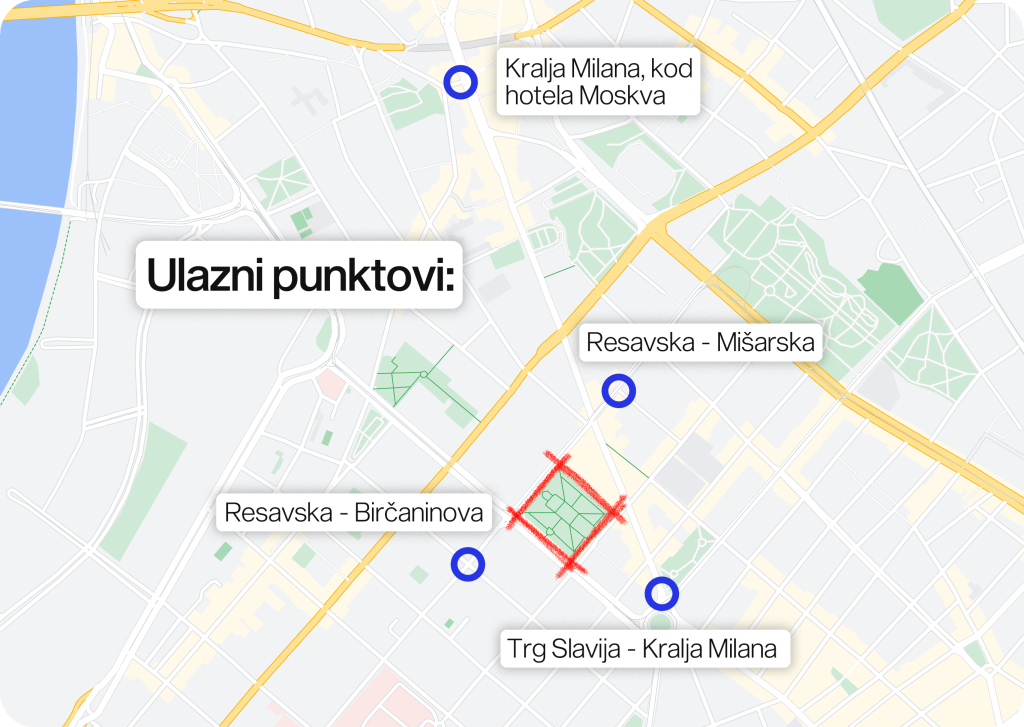 The walk route is as follows: it starts from Manjež Park, goes through Nemanjina street, Kneza Miloša street, Kralja Milana street, Nikola Pašić Square to the National Assembly, then back through Kneza Miloša street and Nemanjina to Manjež Park. The Pride is open to all citizens; there is no pre-registered list of participants. If you encounter any issues when entering the walk, please call one of the following numbers: +38169699802, +381638938759, + 381621775356.

IMPORTANT: Entry points open at 4:00 PM and close at 5:30 PM.

After the march and upon returning to the Park, at 6:30 PM, two entry points for the concert will be open, one at the intersection of Resavska and Masarikova streets, and the other at the intersection of Nemanjina and Kralja Milutina streets. The checkpoints will remain open until the end of the concert.
At Belgrade Pride, any slogans or banners containing messages that do not align with the values and policies of Belgrade Pride are not allowed. This includes hate speech based on nationality, religion, or ethnicity, discrimination, insults, homophobia, transphobia, misogyny, and calls for violence. Protest and political messages that are in line with the values and principles of Belgrade Pride are welcome. Avoid conflicts with security personnel, do not respond to any provocations, and avoid contact with counter-demonstrators. When leaving the Pride March or Pride Concert, pack any items indicating your participation (flags, bags) into your bags or backpacks, or leave them in the Pride Park. Remove or change all makeup, glitter, clothing, and other elements before leaving the park.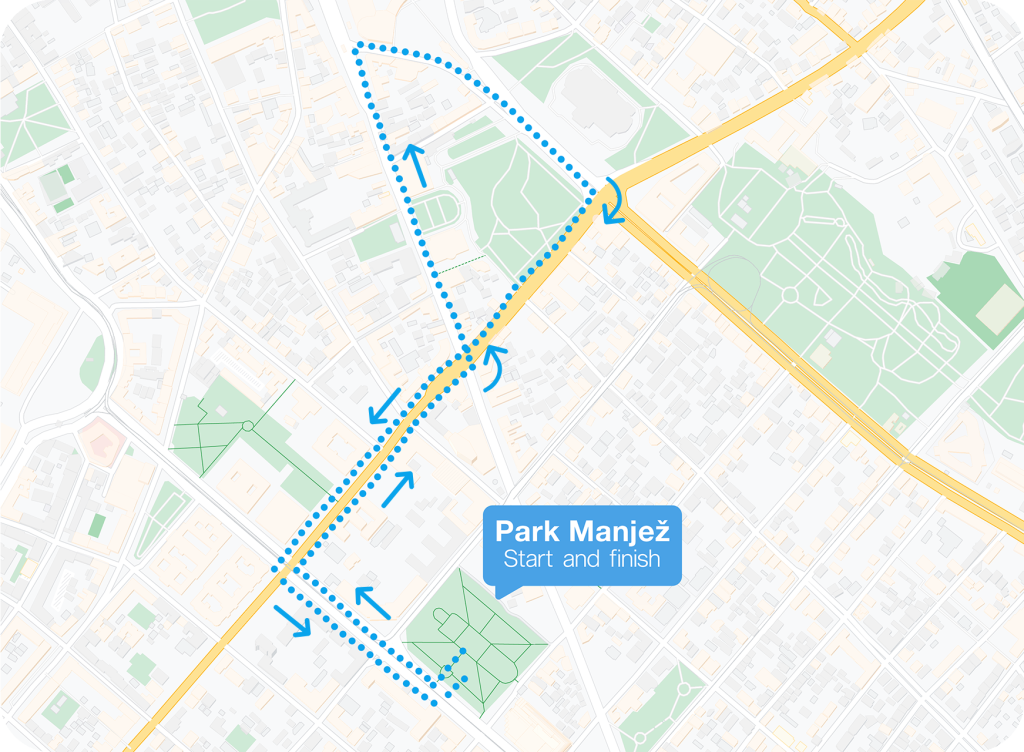 When leaving, move in larger groups, walk on central and well-lit streets to the nearest taxi or public transportation stop. If you feel your safety is threatened, call 192 immediately or approach the nearest police officer if you spot them nearby. The organizational team, when applying for the Pride March, requested a temporary traffic closure from 4:00 PM to 7:00 PM along the route of the March, not continuously, but while the March passes through those streets. However, the police, after safety assessments, may decide to close other streets and extend the closure time for those streets, which we cannot influence.