Commissioner for Inclusion and Diversity

The Commissioner for Inclusion and Diversity ensures that the principles of non-discrimination and inclusivity are applied in the work of Belgrade Pride, and ensures visibility for all individuals. The Commissioner for Inclusion and Diversity has an active role in formulating policies and procedures for Belgrade Pride.
The responsibilities of the Commissioner include providing input during the creation of event programs, such as Pride Week, Human Rights Conference, Pride Theatre Festival, Pride Park (concerts), and Marches (Pride March, WLW March, TNBI March, and similar events). They ensure that the programs of Belgrade Pride reflect diversity and provide a platform for all community members to express and showcase their various identities.
This includes collaborating with the Operational Board to ensure the representation of diverse sexual orientations, genders, gender identities, gender expressions, and sex characteristics. The Commissioner for Inclusion and Diversity will particularly focus on gender equality and the position of women within the overall structure and programs of Belgrade Pride.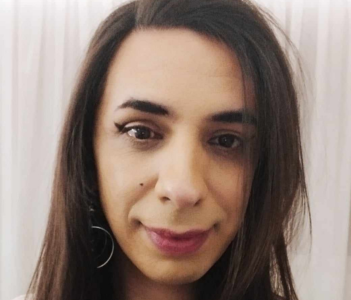 Ana Jovanović
Ana Jovanović is a transgender Roma activist and DRAG artist from Novi Sad. She graduated at the Higher School of Vocational Studies for an Educator, and has been involved in various Romani non-governmental organizations for many years. She has participated in various projects aimed at improving the position of the Romani community in Serbian society.
Since the fall of 2019, she has been working with the local LGBTI+ organization 'group IZAĐI,' and her activism focuses on addressing the multiple discriminations faced by LGBTI+ Romani individuals.
In October 2022, she joined the ERRC as an LGBTI+ human rights monitor, where she works today.