This year's Pride protest march will take place on September 9, 2023, under the slogan "We're not even close". The gathering of participants will start at 4:00 PM in Manjež Park (Pride Park). Information about entry points and entry protocol will be announced in the coming days. Pride Park will host a variety of activities for participants, including food and beverage stands, branded materials, flags and banners, makeup, glitter, and many other elements.
The Pride march will begin at 5:00 PM and will follow the following route: Nemanjina Street (entrance to Manjež Park at the intersection of Nemanjina and Resavska) – Kneza Miloša Street – Kralja Milana Street – Nikola Pašić Square – National Assembly – Kneza Miloša Street – Nemanjina Street – Manjež Park.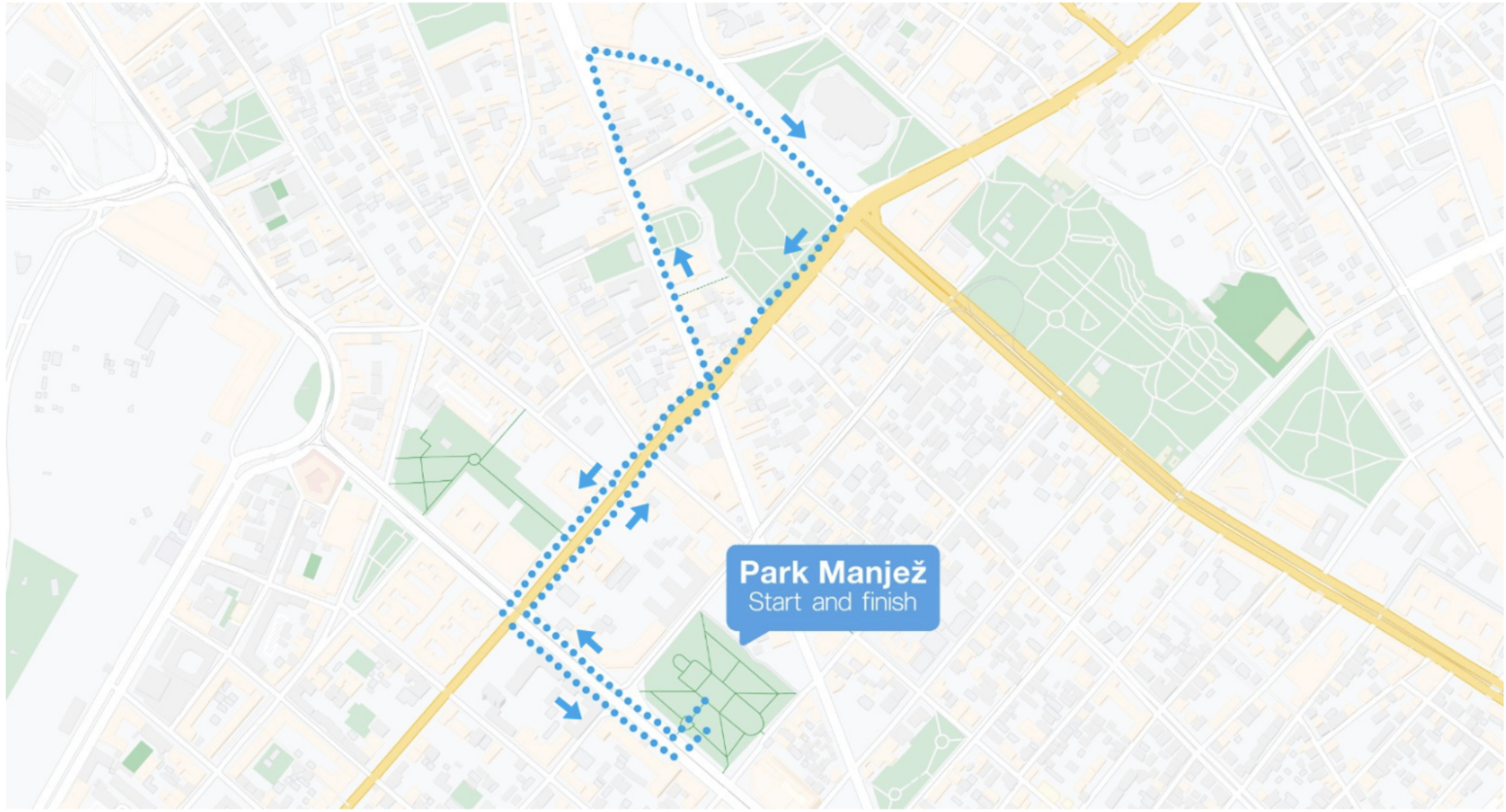 After the march, the Pride concert will begin in Pride Park (Manjež Park) and will last from 7:00 PM to 12:00 AM. All the facilities set up in the Park before the march will be available during the concert as well. It is possible to attend the concert without participating in the march.
You can find all the information about the Pride concert here.
Important security information:



If the police require the placement of entry points, the public will be informed in a timely manner. In that case, please

arrive to Pride park on time (no later than 5:00 PM)

and enter exclusively through the designated entry points, where you will be greeted by members of our organizational teams, licensed security personnel, and our volunteers.




Avoid conflicts with the police, do not respond to any provocations and avoid contact with any counter-demonstrators.




When leaving the Pride march or Pride concert, pack any items that indicate your participation (flags, bags) in your bags or backpacks or leave them in Pride Park. Remove or change any makeup, glitter, clothing, or other elements before leaving the Park.




When leaving, move in larger groups, use well-lit and central streets to reach the nearest taxi or public transport stop. Avoid any interaction with potential provocateurs or counter-demonstrators. If you feel your safety is threatened, immediately call 192 or approach the nearest police officer if you spot them nearby.




Contact:
+381 69 699 802
+381 63 893 87 59
+381 62 177 53 36