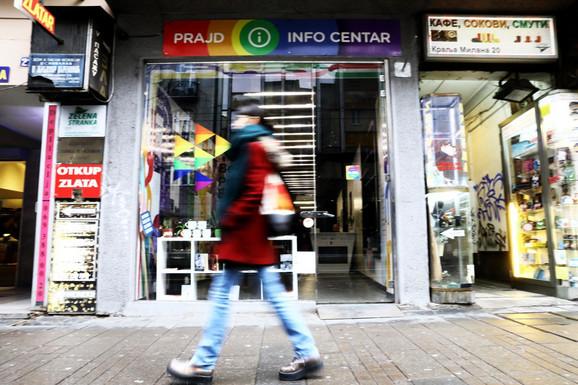 Pride Info Centre represents an open, inclusive and safe space in one of the main streets of Belgrade. The staff of the Centre is always there to give advice, but also refer to a counselling centre of the organisation "Da Se Zna!", where people can get proper legal and psychological help. Furthermore, it is a place where the public can not only be introduced to the activities of Pride and LGBT+ movement, but also the problems, challenges and the history of LGBT+ community in Serbia. Considering the location of the Centre, its existence makes the community more visible. Moreover, it represents a space where everyone can come, drink coffee or tea, hang out, finish some work or just take a break from everyday activities.
Apart from the above-mentioned activities, Pride Info Centre holds a great number of different events during the month – lectures, discussions with the community, panel discussions, film screenings, board games, quizzes… Every two months, a fast and free HIV testing is organised. It minimises the stigma and the youth's unwillingness to testing.
The Pride Info Centre team, apart from coordinators, counts dozens of volunteers who with their efforts and devotion contribute to the events and improvement of the very centre.
Pride Info Centre offers a large number of local and foreign queer literature, whose sales money goes to the fund for psychological help for victims of homophobia and transphobia.
The aim of Pride Info Centre, apart from gathering members of LGBT+ community, is also gathering allies, fellow citizens and breaking negative prejudice of the public towards the community through fun and educational programs.
Jovan Ilić
A DJ, human rights activist and queer party organiser in Belgrade; Graduated in audio engineering from the SAE Institute in Belgrade with focus on music production and film sound; A proud father of a dog Munja, he started to engage in activism through volunteering at Pride Info Centre and the organisation "Da Se Zna!" after which he became the coordinator of Pride Info Centre. Apart from organising the programme, he manages the social media of Belgrade Pride.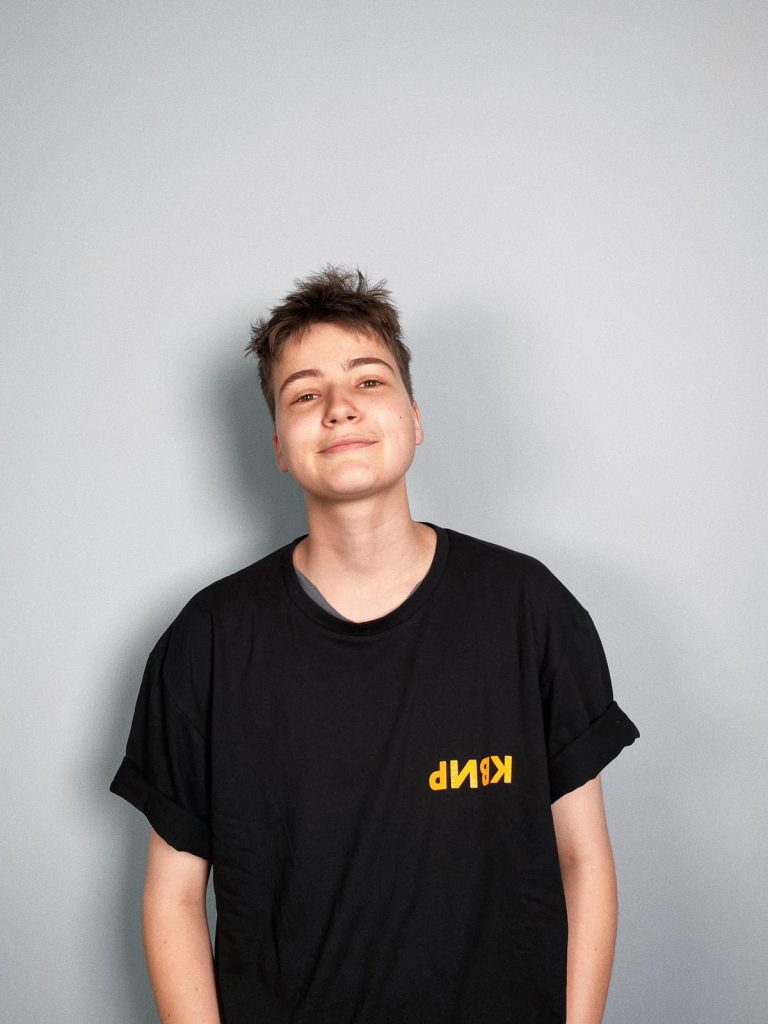 Matija Stefanović
Studies Serbian literature and language at the Faculty of Philology in Belgrade. In September 2019, he started his work in the Pride Info Center as a volunteer at the Pride Week and since then he has been interested in LGBT + activism in Serbia. He loves The Lord of the Rings, Vikings and Norse mythology. Makes origami. Working at the Pride Info Center as an assistant coordinator since October 2020.