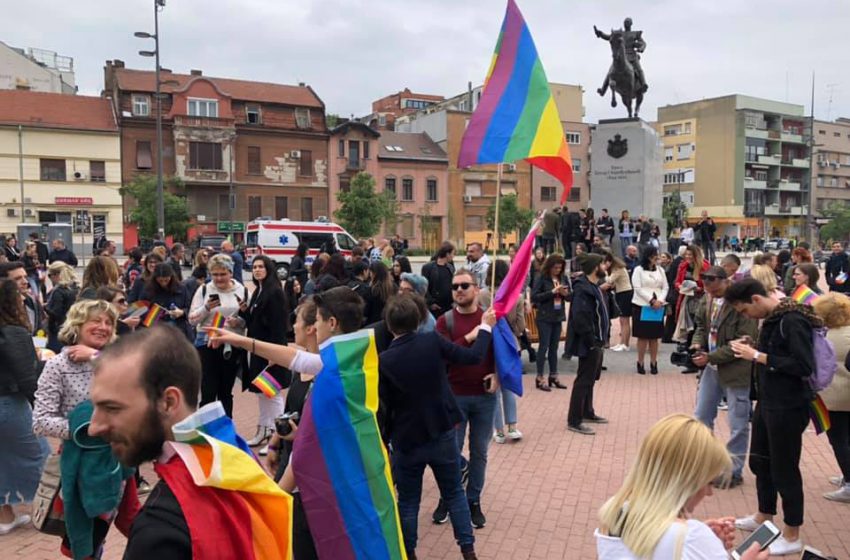 [vc_row][vc_column][vc_column_text]
First pride in Novi Sad was held on 17th May as the finale of the first pride week in the biggest city of Vojvodina. This date was chosen as it is the International day against homophobia, transphobia and biphobia.
Our group of volunteers from the organisation "Da se zna!" got a chance to participate and help with preparations for this historical event.  We began our journey on Thursday 16th May to Novi Sad. As guests of  the organisation "Izađi", we had a chance to organise our workshop where we presented our work. After a sweet introduction, we made banners and plans for the following day's pride.
We woke up really early the following day to meet with other volunteers on Republic Square where each of us took their assignments and pride could finally start. 
Big part of the pride was intended for speeches by the organiser of the event Filip Kocevski, Novi Sad's deputy mayor Ljiljana Koković, EU delegate in Serbia Ekmel Čizmeđiolu, Vukašin Gvozdanović from Opens and Aleksandar Savić for Pride Info Centre and "Da se zna!".
There were no big incidents at the pride but there was an organised group of around ten people that were against the pride. As this was the first pride in Novi Sad, number of people was satisfying.
The successful pride was celebrated with the drag show that was organised by drag performers from Belgrade while Jovijah and Haus of Plastics took care of the music.
I am happy and proud that I was a part of one new pride and that I had the privilege to contribute to our community.
Ana Manojlović Habicht is a young LGBT+ activist and journalist that loves to write. She is a drag performer and comes from Ljubljana. In her free time, she likes to read, hang out with friends and travel (especially Ljubljana-Belgrade). She has been a journalist for a year and a drag performer by the name of Eric Dagger for a few months. Ana likes all kinds of music but poetry has a special place in her heart.
Autor: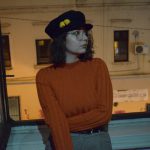 Ana Manojlović Habicht
Ana Manojlović Habicht je mlada LGBTQ aktivistkinja i novinarka, koja voli da piše,bavi se dregom i Ljubljančanka je u srcu. U svoje slobodno vreme voli da čita, bleji sa prijateljima i da putuje (posebno u relaciji Ljubljana-Beograd). Kao novinarka radi već godinu dana, a kao dreg kralj/kraljica pod imenom Eric Dagger se bavi mesec dana. Voli svu vrstu muzike, ali za poeziju ima posebno mesto u svom srcu.

[/vc_column_text][/vc_column][/vc_row]