EuroPride 2022 flag raised in Belgrade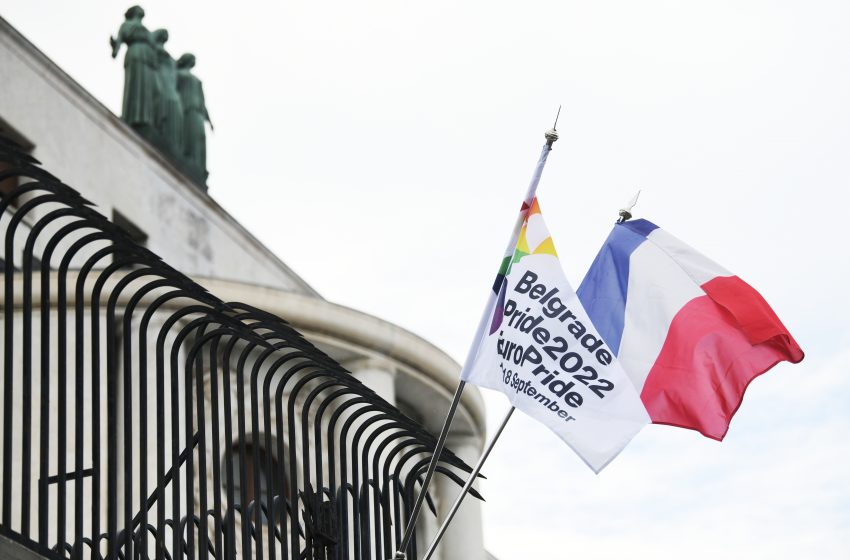 To mark International Day Against Homophobia, Biphobia and Transphobia, the flag of EuroPride 2022 has been raised on the building of the French Embassy in Belgrade.
"France, which holds the Presidency of the Council of the European Union, with the symbolic gesture of raising the EuroPride flag and organizing a reception for the LGBTQI + community in Serbia, has emphasized the commitment of France and the European Union to equal rights for all, regardless of sexual orientation and gender identity," said the Ambassador of France to Serbia Pierre Cochard, during the reception on the occasion of the International Day Against Homophobia, Transphobia and Biphobia.
The reception, organized by the French Embassy in Serbia together with the Council of Europe and the LGBTI + community, draws public attention to the EuroPride 2022 event, which will be held in Belgrade during 12-18th of September.
Belgrade will be the first city in this part of Europe and the first city outside the European Economic Area to have the opportunity to organize this event.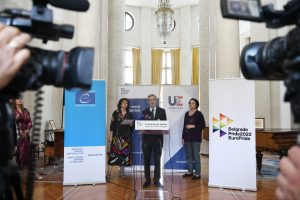 "EuroPride will be a turning point for the LGBTI+ community in their fight for equality, not only in Serbia, but also in the region. On that day, all eyes in Europe will be on Belgrade and Serbia, which will be an opportunity to put additional pressure on the government to do more when it comes to the protection of human rights", stated coordinators of EuroPride.
They also reminded that the LGBTI+ community has not changed its requirements since 2017, but that none of them has been fulfilled for five years, including the Law on Same-Sex Unions, which should have been adopted last year.
Also, they have added that members of the LGBTI+ community face discrimination and violence daily, therefore, the International Day Against Homophobia, Transphobia and Biphobia (IDAHOBIT) should invite all actors in society to show solidarity with the LGBTI+ community and support them in a fight for equality.
"IDAHOBIT is a day to focus on victims. Homophobia, biphobia, transphobia, as well as any other form of hate, destroy not only the lives of individuals, but society as a whole", stated coordinators of EuroPride.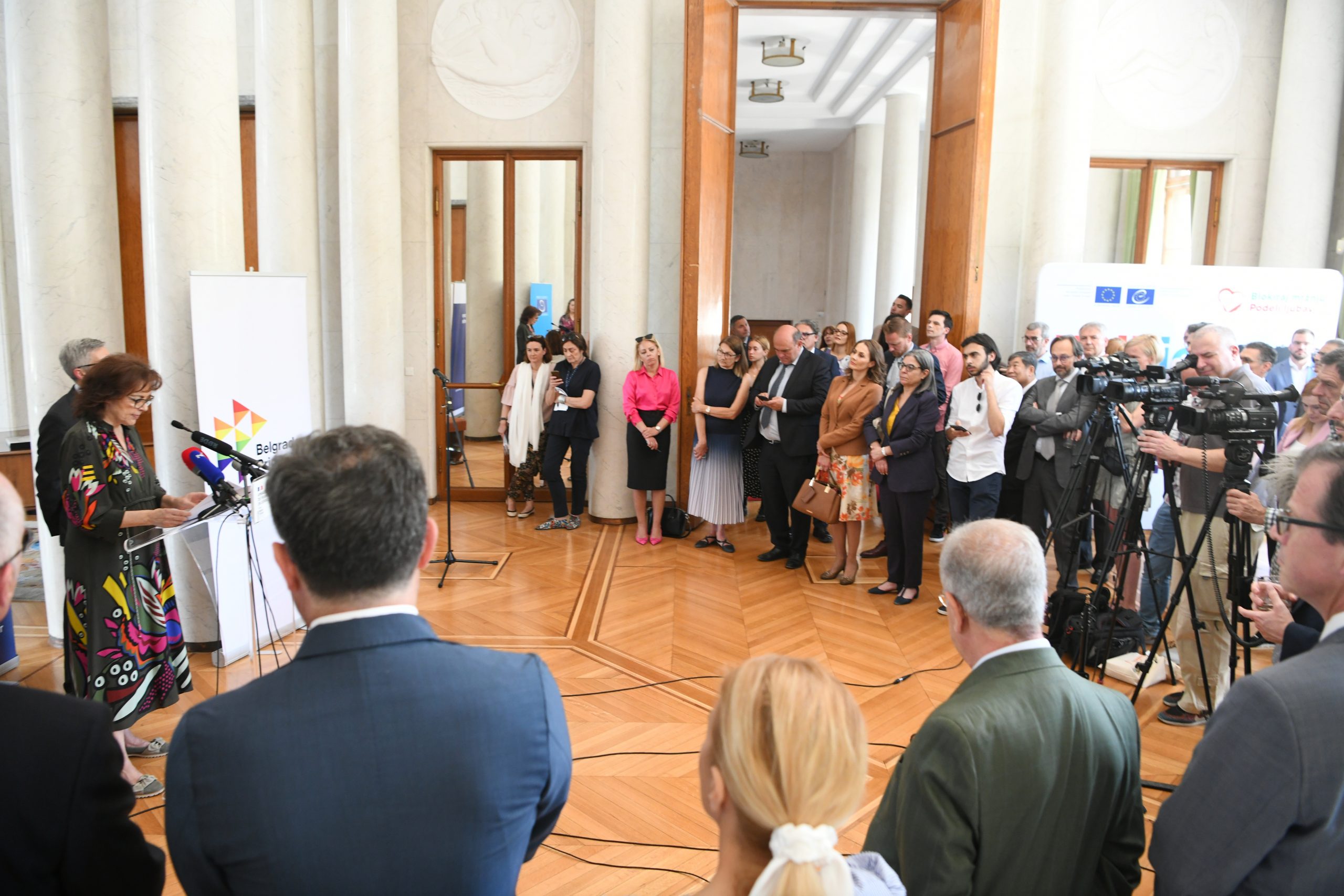 They also say that the position of community is improving every year, but that there are alarming data showing that every second inhabitant of Serbia believes that homosexuality is a disease, while as many as 80% do not wish to have an LGBTI+ person in the family circle.
"This is a day when each of us can fight for equality. Better laws and policies are necessary, but in order for them to be adopted and implemented in practice, political will and a sincere commitment to the fight for equality are necessary. These two elements always come together. EuroPride 2022, hosted by Belgrade in September, is a real opportunity for Serbia to make a significant step forward and legally regulate same-sex unions," said Nadia Ćuk, Deputy Head of the Council of Europe Office in Belgrade.
She added that the campaign "Block hatred, share love", which was presented by the European Union and the Council of Europe on May 5 in Belgrade, has recently started. Ambassadors of the European Union and the Group of Francophone Ambassadors, young European ambassadors, as well as representatives of institutions that support EuroPride, are also participating in the implementation of this campaign.
The reception at the French Embassy was also attended by the Minister of Human and Minority Rights and Social Dialogue of the Republic of Serbia Gordana Čomić, who said that today is a day when we all promise to fight against hate, and state where we belong and what values ​​we fight for as a society. 
"Day of fighting against hate of minorities who are a little different from us, is just a reminder that every other day we should not choose intolerance and belittling, but choose human rights for all instead," said Čomić.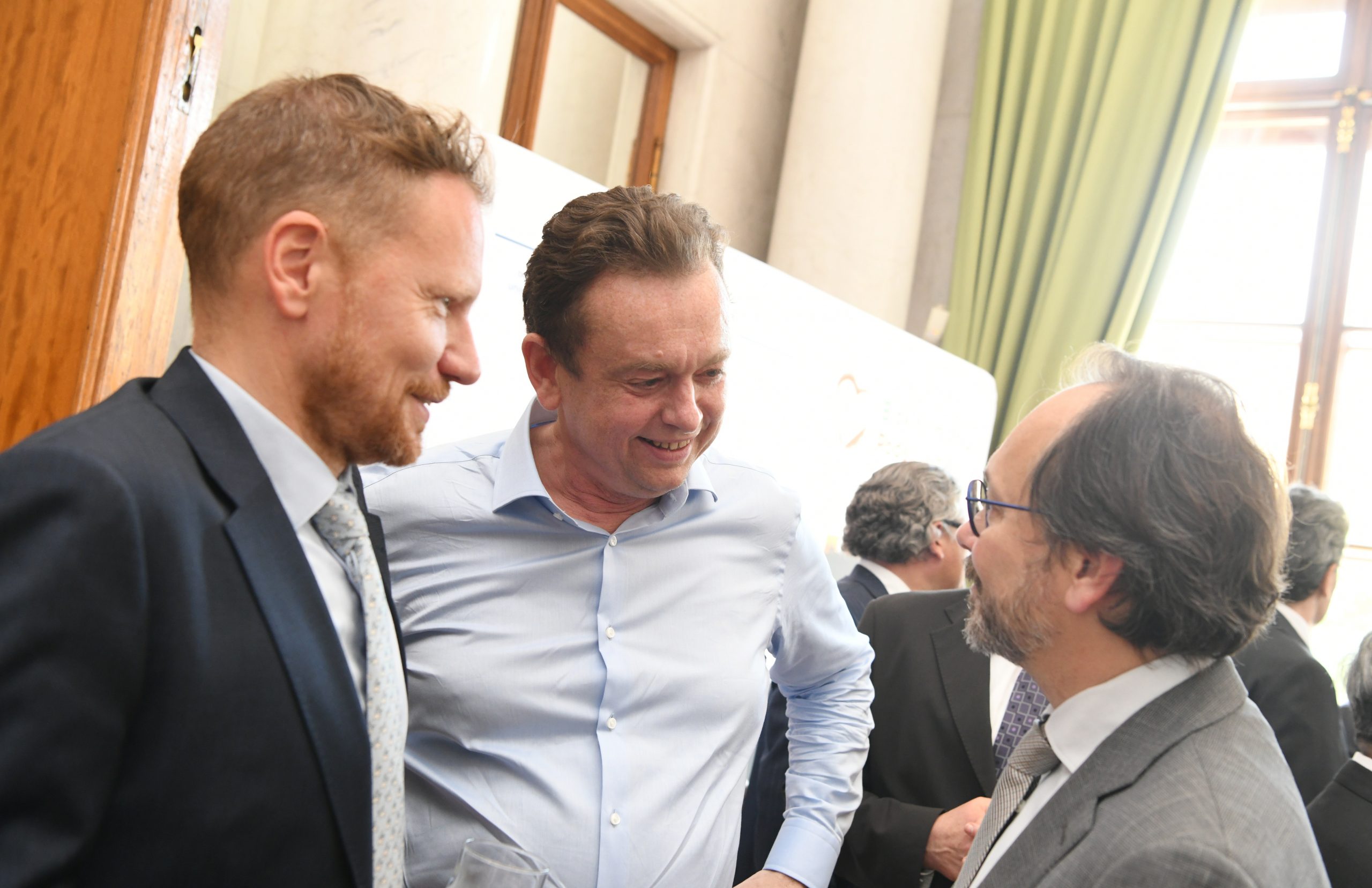 The International Day Against Homophobia, Transphobia and Biphobia has been marked since 2004 in order to draw public attention to the enormous stigma, discrimination and violence that LGBTI+ people continue to face.