Belgrade Pride Theatre Festival to launch during Pride Week 2019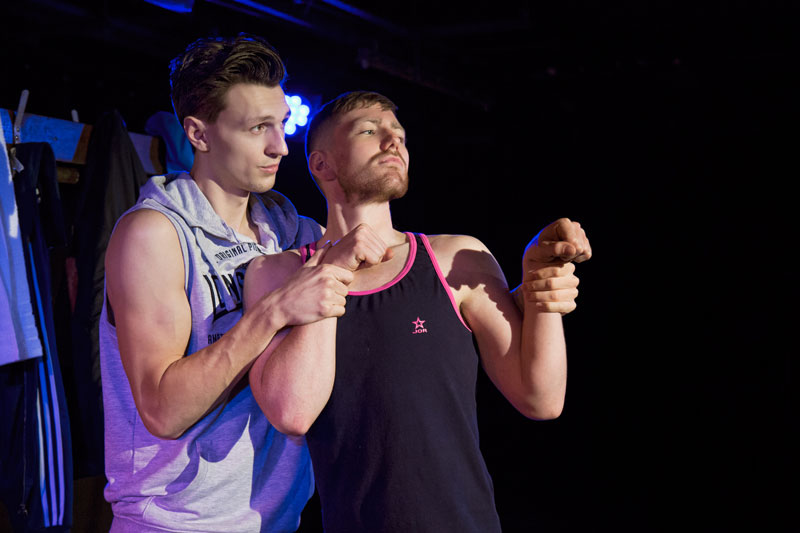 [vc_row][vc_column][vc_column_text]
Belgrade Pride is organizing the first LGBT+ themed theatre festival during Pride Week, which will be held from September 10thto September 14th 2019.
Conceived by Belgrade Pride's member organisation, Heartefact, as an annual event with the aim to raise the visibility of the LGBT+ community, the festival explores the various aspects of the LGBT+ community's struggles in an artistically relevant way and make them accessible and closer to a wider audience. As part of first edition of the Belgrade Pride Theater Festival there will be three guest plays.
The first, ''55 Shades of Gay'' from Prishtina, Kosovo will be performed on 10th of September from 8pm, at the Center for Cultural Decontamination. The play is authored by Jeton Neziraj and directed by Blerte Neziraj. The play deals with issues of LGBTIQ + politics in the Balkans and South East Europe and, in the form of burlesque, tries to bring closer the complexity and multiplicity of modern LGBT+ life. The play engages the topic of tolerance, activism, the fight for human rights and homophobia in a new and authentic way.
On 13th of September, ''The Gypsy Queen from Manchester'', will be performed at the National Theater in Belgrade, at the Raša Plaović stage from 8 pm, authored by Rob Ward and directed by Chris Lawson. Gypsy Queen is the story about two boxers who discover that dealing with their own identities is a much bigger combat than the one in the ring. The show deals with homophobia in sports and tries to point out in this segment that there is a specific LGBT + perspective as well as the need for inclusion and greater visibility.
''The Baby Monitor'' is a play from New York that will close this year's Belgrade Pride Theater Festival. The closing ceremony will be held on 4th of September, from 8 pm on 14th of September on Raša Plaović stage at National Theater of Serbia. The play explores society's relationship and approach to same-sex parenting and the deep-rooted prejudices that LGBT+ community continues to struggle with. The author of the text is David Stallings and the play was directed by Antonio Miniño.
Tickets for all shows can be purchased through tickets.rs at promotional prices.
The Belgrade Pride Theater Festival was supported by the Embassy of the United States of America, the Embassy of Switzerland and the Embassy of the Kingdom of the Netherlands
[/vc_column_text][/vc_column][/vc_row]