Belgrade Pride in solidarity with the first Pride in Bialystok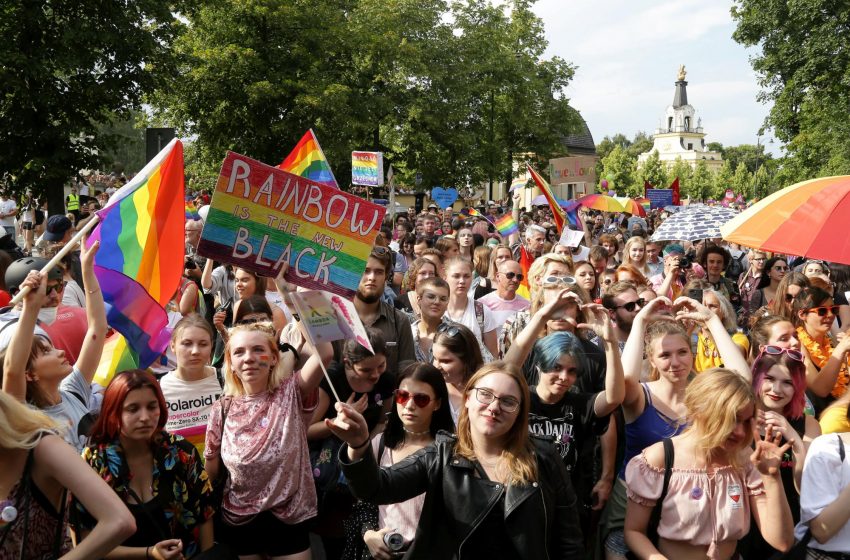 [vc_row][vc_column][vc_column_text]
In the city of Bialystok, in the east of Poland, the first Pride Parade was held. Unfortunately, the event did not take place without any incidents. About four thousand right-wingers and hooligans attacked the participants. They threatened the activists, insulted them, and even physically assaulted them. The slogans like "God, honour, homeland!", "Bialystok free of perversions" were heard, as well as shouts ordering Pride participants to leave town, saying they are not allowed in this town and that they are not giving them their children. 
Talking with DW, Polish writer Jacek Dehnel says Poland has made progress, concerning the position of the LGBT + community compared to earlier, but that there are still no gay marriages. He emphasizes that at a local level, like Bialystok is, people are still not free to be what they are and that a lot of aggression can be seen. Some local politicians, he says, declare parts of Poland "clean of the LGBT community", alluding to the proclamation of parts of the country clean of Jews during World War II.
Belgrade Pride expresses deep sympathy with all the brave participants of the first Pride Parade in the Polish city of Bialystok. Unfortunately, the scenes we see in this town are familiar to us. During the first Pride Parade in Belgrade in 2001, and in the following in 2010, we witnessed scenes of violence, a destroyed city, tears, blood, and fear. For years, we have had to fight to change that mind-set, and that society's perception of violence towards LGBT + community changed to violence is not allowed.
[/vc_column_text][/vc_column][/vc_row]