Announcement on the murder of activist Yelena Grigoryeva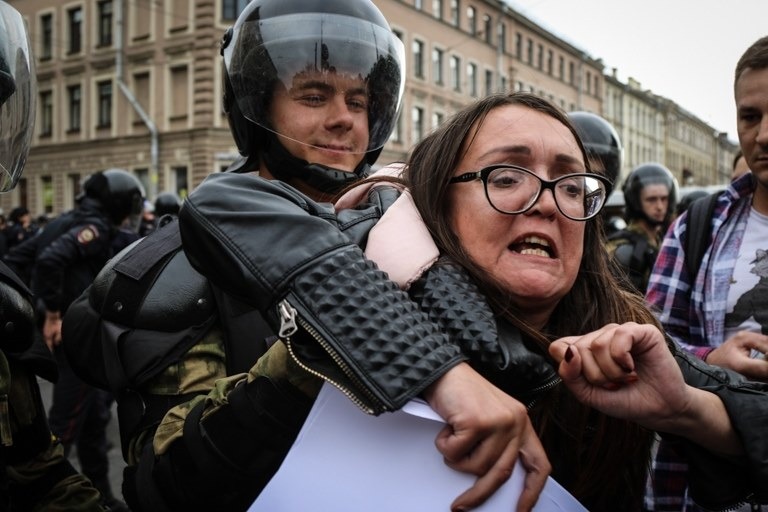 [vc_row][vc_column][vc_column_text]
On July 25, from 12 to 1 pm, the undersigned organizations organize a protest "Remembering Yelena Grigorieva", in front of the Russian Embassy in Belgrade. 
Russian activist Yelena Grigoryeve was killed on July 21 this year near her home in the Russian city of St. Petersburg. She was killed by being strangled to death, and then her dead body was stabbed with a knife. 
The way she was killed shows the extent to which men hate women who are not heterosexual, as well as how much homophobia, lesbophobia and transphobia are rooted and not being punished, but also that political activists are opposed to Putin's regime at constant risk of violence, abuse and murder. This is just another indication of how the state of Russia treats its LGBT + citizens. 
The way she was killed shows the extent of the persecution of women and lesbians in the environment of male superiority. 
This year marks the 10th anniversary of the murder of human rights activist Natalia Estemirova, 13 years have passed since the murder of journalist Anna Politkovskaya, two years have passed since the systematically organized persecution of LGBT + people in the Russian Republic of Chechnya. Today's victim is an activist who has not only fought for the rights of LGBT + people, she has protested against the Russian occupation of Crimea, as well as against the torture of political prisoners in the Russian Republic of Ingushetia. 
The common denominators for all these killings are the following: 
These killings were made possible by the regime of Russian President Vladimir Putin, which creates a climate of impunity for violence in which such killings are possible. 
None of the perpetrators of these killings has been punished to this day. 
People who think differently from the ruling regime are at particular risk of threats, attacks and killings. 
We demand from the competent institutions of the State of Russia the following: 
To urgently find and punish the perpetrators of this murder. 
To cease the implementation of a law passed in 2013 that bans so-called "Homosexual propaganda." 
To allow the free and unimpeded action of all those who act to protect the human rights of all different. 
Belgrade, July 24, 2019 
Women in black 
To be clear (Da Se Zna) 
Autonomous Women's Center 
Labris – Lesbian Human Rights Organization 
Geten 
Reconstruction the women's fund 
Youth Initiative for Human Rights 
Step out group (Grupa Izađi)
[/vc_column_text][/vc_column][/vc_row]