3rd IDAHOT tournament at Manjež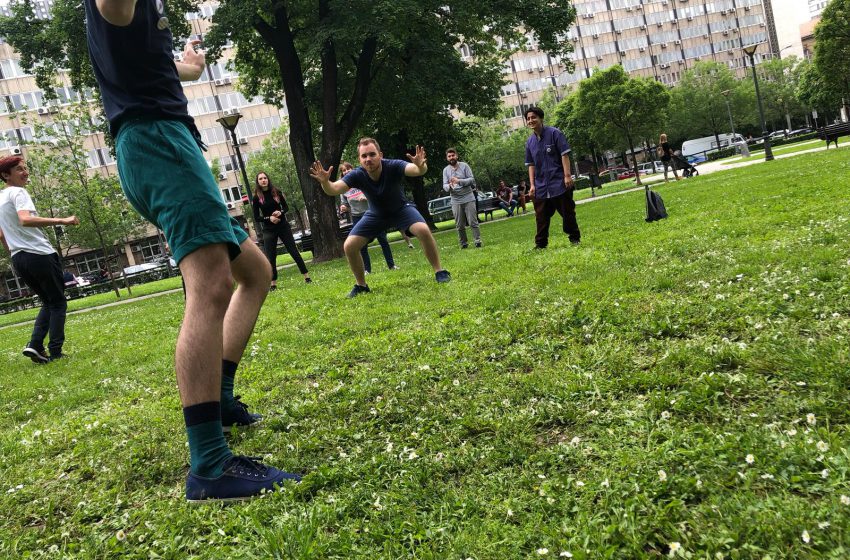 [vc_row][vc_column][vc_column_text]The organisation "Da se zna!" organised their traditional humanitarian tournament in playing with balls on the eve of the International day against homophobia and transphobia known as "IDAHOT" (IDAHOBIT).
The tournament was held on 19th May at park Manjež while registration fee was 250 rsd or more for every team member. All the money went to the Advisory clinic for LGBT+ people in Božidarac. 
The goal of this event was hanging out, making LGBT+ people stronger and the promotion of healthy life. This year's tournament is part of a campaign that has a goal to collect the amount of 2500€, while the amount will be doubled by Trag Foundation that supported the campaign. 
We are inviting you, if you can, to support the campaign yourself by donating!
Information needed for payment:
Recipient: Organisation "Da se zna!", Alekse Nenadovića 18, Beograd
Purpose of payment: Donation
Account number: 205-250398-62, in Komercijalna Bank AD
Payment code: 187
Code for e-banking: 287
You can donate in Pride Info Centre too in Kralja Milana 20.
Advisory Clinic was opened at the end of 2019 and people can schedule their appointment by email [email protected], every Wednesday from 5 to 8pm.
Autor:
Filip Vulović
A student at the Faculty of Organizational Sciences, activist, part-time coordinator of Pride Info Centre, yin to Jovan's yang; He started engaging in activism as a volunteer for the organisation "Da Se Zna!" and was later voted coordinator of the volunteer group. He is also an activist for Youth Initiative for Human Rights and is interested in transitional justice and improvement of relations among young people in warring states of Western Balkans.
[/vc_column_text][/vc_column][/vc_row]